SECOND PHARMACEUTICAL SUMMIT ON BUSINESS AND COMPLIANCE ISSUES IN MANAGED MARKETS

June 27 - 28, 2017

ATTEND ONSITE
Hyatt Regency Crystal City
Arlington, VA

WEBCAST PARTICIPATION
In your own office or home
live via the Internet with
24/7 access for six months


LISTEN TO PHARMA VALUE-BASED RISK SHARING: VIEWS FROM THE TRENCHES BY
A Presentation from Pharma Managed Markets Summit I

Edmund J. Pezalla, MD, MPH
National Medical Director, Pharmacy Policy and Strategy, Aetna, Hartford, CT

Robert Spurr, MBA
Vice President and Country Head, Patient Access and Health Policy, Novartis Pharmaceuticals, East Hanover, NJ

Robert W. Dubois, MD, PhD
Chief Science Officer, National Pharmaceutical Council, Washington, DC (Moderator)

- CLICK HERE TO LISTEN -
PARTICIPATION OPTIONS
TRADITIONAL ONSITE ATTENDANCE
Simply register, travel to the conference city and attend in person.

Pros: subject matter immersion; professional networking opportunities; faculty interaction
LIVE AND ARCHIVED WEBCAST PARTICIPATION
Watch the conference in live streaming video over the Internet and at your convenience at any time 24/7 for the six months following the event.

The archived conference includes speaker videos and coordinated PowerPoint presentations.

Pros: Live digital feed and 24/7 Internet access for next six months; Accessible in office, at home or anywhere worldwide with Internet access; Avoid travel expense and hassle; No time away from the office







WEBCAST INTERFACE SAMPLE


Click here for a sample stream






This site complies with the HONcode standard for trustworthy health information:
verify here.









SPEAKER PRESENTATION PROPOSALS
Speaker/Presentation Proposals for the Pharma Managed Markets Summit may be submitted through our online form.
- Click Here -
SPECIAL PCF REGISTRATION DISCOUNT: SAVE UP TO $600
Click here for Special Pharmaceutical Compliance Forum (PCF) Member
Registration Discount.
OFFERED IN SEQUENCE WITH
NATIONAL MEDICAL AFFAIRS COMPLIANCE SUMMIT
June 26 - 27, 2017
Hyatt Regency Crystal City
Arlington, VA
www.MedicalAffairsSummit.com


MEDIA PARTNERS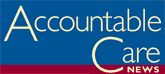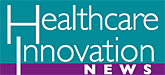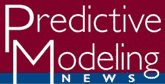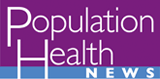 FOLLOW PHARMA MANAGED MARKETS SUMMIT ON