PHARMACEUTICAL SUMMIT ON BUSINESS & COMPLIANCE ISSUES IN MANAGED MARKETS

June 8 - 9, 2016

ATTEND ONSITE
Grand Hyatt
Washington, DC

WEBCAST PARTICIPATION
In your own office or home
live via the Internet with
24/7 access for six months


KEYNOTE SPEAKERS

Randy Burkholder
Vice President of Policy and Research, Pharmaceutical Research and Manufacturers of America (PhRMA), Former Associate Vice President for Public Affairs, AdvaMed, Washington, DC

Patrick H. Conway, MD, MSc
Deputy Administrator for Innovation and Quality and Chief Medical Officer, Director, Center for Medicare and Medicaid Innovation and Office of Clinical Standards and Quality, Center for Medicare and Medicaid Services, US Department of Health and Human Services, Baltimore, MD

Susan Dentzer
President and Chief Executive Officer, The Network for Excellence in Health Innovation, Analyst on Health Policy, The NewsHour, Washington, DC

Robert W. Dubois, MD, PhD
Executive Vice-President and Chief Science Officer, National Pharmaceutical Council, Washington, DC

Samuel R. Nussbaum, MD
Chair, Alternative Payment Model Framework and Progress Tracking Work Group, Health Care Payment Learning & Action Network, Centers for Medicare and Medicaid Services, Former Executive Vice President and Chief Medical Officer, Anthem, Indianapolis, IN

Gregg Shapiro, Esq.
Assistant US Attorney, US Attorney's Office, District of Massachusetts, US Department of Justice, Boston, MA

Alonzo Weems, JD
Vice President and Deputy General Counsel, Lilly USA, LLC, Indianapolis, IN
FEATURING
PRECONFERENCE
Managed Markets 101: Overview of the US Payment Systems for Pharmaceuticals
PLENARY SESSIONS

Overview of us Pharmaceutical Pricing Marketplace and Politics
Developing and Using Value-based Frameworks
Value-based Risk Sharing: Views from the Trenches
A Prosecutor's Perspective on Enforcement Actions

Emerging Enforcement Issues Involving Managed Markets Activities
Managed Markets Compliance and Legal Considerations
CMS Proposed Rule for New Payment Models in Medicare Part B
PhRMA's Perspective
Breaking Down the Hurdles to Value-based Arrangements for Pharma
AND CONCURRENT SESSIONS

Marketplace and Regulatory Barriers to "Value-based" Arrangements
Structuring Reimbursement Support Activities
Indication-Specific Pricing
Managing Communications between Manufacturers and Payers

The Journey to Value-based Care
Optimizing Contract Operations through Technology
340B Program Considerations
Real World Evidence to Support Value-based Contracting
FEATURED FACULTY

Susan Asante-Abedi, MS
Senior Principal, IMS Consulting Group, New York, NY

Timothy Ayers, JD, MPH
Vice President and Chief Compliance Officer, Horizon Pharma plc, Former VP, Chief Compliance Officer, Dendreon, Chicago, IL

Thomas W. Beimers, Esq.
Partner, Hogan Lovells, Former Senior Counsel for Administrative and Civil Remedies, Office of the Inspector, HHS, Minneapolis, NM

David Blaszczak
Founder and Partner, Precipio Health Strategies, Washington DC

Blake Bolinger, Esq.
Director, US Pharmaceuticals, Compliance and Ethics, Bristol-Myers Squibb, Plainsboro, NJ

Katherine Buckley, MBA
Principal, PwC Risk Consulting, Philadelphia, PA

Ayman Chit, MBA, MSc, PhD
Senior Director, Health Economics Modeling and Market Access, North America at Sanofi Pasteur, Assistant Professor, University of Toronto, Swiftwater, PA

Chris Cobourn
Managing Director, Huron Consulting Group, New York, NY

Torrey Cope, Esq.
Partner, Sidley Austin LLP, Washington, DC

Meenakshi Datta, Esq.
Partner, Sidley Austin LLP, Chicago, IL

BJ D'Avella, MBA
Senior Director, Huron Consulting Group, New York, NY

Mark DeWyngaert, MBA, PhD
Managing Director, Huron Life Sciences, New York, NY

Michelle Drozd, ScM
Deputy Vice President, Policy and Research, Pharmaceutical Research & Manufacturers of America (PhRMA), Washington, DC

Sarah Anne Franklin, Esq.
Partner, Covington & Burling LLP, Washington, DC

Anthony Greco, MBA
Director, Pharmaceutical & Life Sciences Advisory Services, PwC, Philadelphia, PA

Jeffrey L. Handwerker, Esq.
Partner, FDA and Healthcare Practice, Arnold & Porter, Washington, DC

Thomas Hubbard, MPP
Vice President of Policy Research, The Network for Excellence in Health Innovation (NEHI), Former Executive Assistant for Economic Affairs, US Senator John Kerry, Cambridge, MA

Kirk Hunt, Esq.
Assistant General Counsel, Pricing Reimbursement and Access, Eli Lilly and Company, Indianapolis, IN

Erinn Hutchinson
Principal, PwC Risk Consulting, Philadelphia, PA

Vasiliki Kalaitzidis, Esq.
Associate General Counsel, Managed Markets and Operations, EMD Serono, Inc., Rockland, MA

Susan Lee, Esq.
Partner, Hogan Lovells LLP, Washington, DC

John "Jack" S. Linehan, Esq.
Associate, Epstein Becker Green, Former Special Assistant US Attorney, US Attorney's Office for the District of Maryland, Washington, DC

Seth H. Lundy, Esq.
Partner, King & Spalding, Washington, DC

Stephen Paul Mahinka, Esq.
Partner and Chair, Life Sciences and Healthcare Interdisciplinary Group, Morgan, Lewis & Bockius LLP, Washington, DC

Jennifer McGee, Esq.
Interim Chief Compliance Officer and Senior Compliance Counsel, Otsuka Pharmaceutical Development and Commercialization, Inc., Rockville, MD

John E. Osborn, JD, MIPP
Senior Advisor, Hogan Lovells, Executive-in-Residence, Warburg Pincus LLC, Former SVP, Global Corporate Affairs, Onyx Pharmaceuticals, Inc., Former EVP, GC & Secretary, Dendreon, Washington, DC

Edmund J. Pezalla, MD, MPH
National Medical Director, Pharmacy Policy and Strategy, Aetna, Hartford, CN

Ray Schroeder, MBA
Director, Pharmaceutical & Life Sciences Advisory Services, PwC, New York, NY

John D. Shakow, Esq.
Partner, FDA and Life Sciences Practice, King & Spalding, Washington, DC

Robert Spurr, MBA
Vice President and Country Head, Patient Access and Health Policy, Novartis Pharmaceuticals, East Hanover, NJ

Marc Tomassi
Managing Director, Huron Consulting Group, New York, NY

Ronald Wisor, Esq.
Partner, Hogan Lovells, Washington, DC
PARTICIPATION OPTIONS
TRADITIONAL ONSITE ATTENDANCE
Simply register, travel to the conference city and attend in person.

Pros: subject matter immersion; professional networking opportunities; faculty interaction
LIVE AND ARCHIVED WEBCAST PARTICIPATION
Watch the conference in live streaming video over the Internet and at your convenience at any time 24/7 for the six months following the event.

The archived conference includes speaker videos and coordinated PowerPoint presentations.

Pros: Live digital feed and 24/7 Internet access for next six months; Accessible in office, at home or anywhere worldwide with Internet access; Avoid travel expense and hassle; No time away from the office







WEBCAST INTERFACE SAMPLE


Click here for a sample stream


BROCHURE NOW AVAILABLE
Click here to view the brochure.
SPECIAL PCF REGISTRATION DISCOUNT: SAVE UP TO $600
Click here for Special Pharmaceutical Compliance Forum (PCF) Member
Registration Discount.
SPECIAL PACKAGE RATE
TO ATTEND FOUR
CO-LOCATED EVENTS
Click here for the special package rate to attend all four Healthcare Payment and Delivery Reform Week conferences.

GRANTORS
SILVER
BRONZE
CONTINUING EDUCATION CREDITS
Accounting Professionals: Approved for up to 13.45 NASBA CPE credits.

Attorney Credits: Approved for up to 17.50 PA MCLE credits.

Compliance Professionals: Approved for 16.5 Compliance Certification Board CCB credits.

Click here for more information.


MEDIA PARTNERS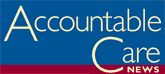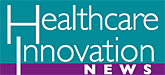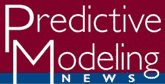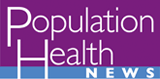 OFFERED AS PART OF HEALTHCARE PAYMENT AND DELIVERY REFORM WEEK
SEVENTH NATIONAL ACCOUNTABLE CARE ORGANIZATION (ACO) SUMMIT
June 9 - 10, 2016
Grand Hyatt, Washington, DC
www.ACOSummit.com

FOLLOW PHARMA MANAGED MARKETS SUMMIT ON


PHARMA MANAGED MARKETS SUMMIT IS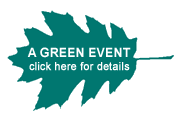 This site complies with the HONcode standard for trustworthy health information:
verify here.